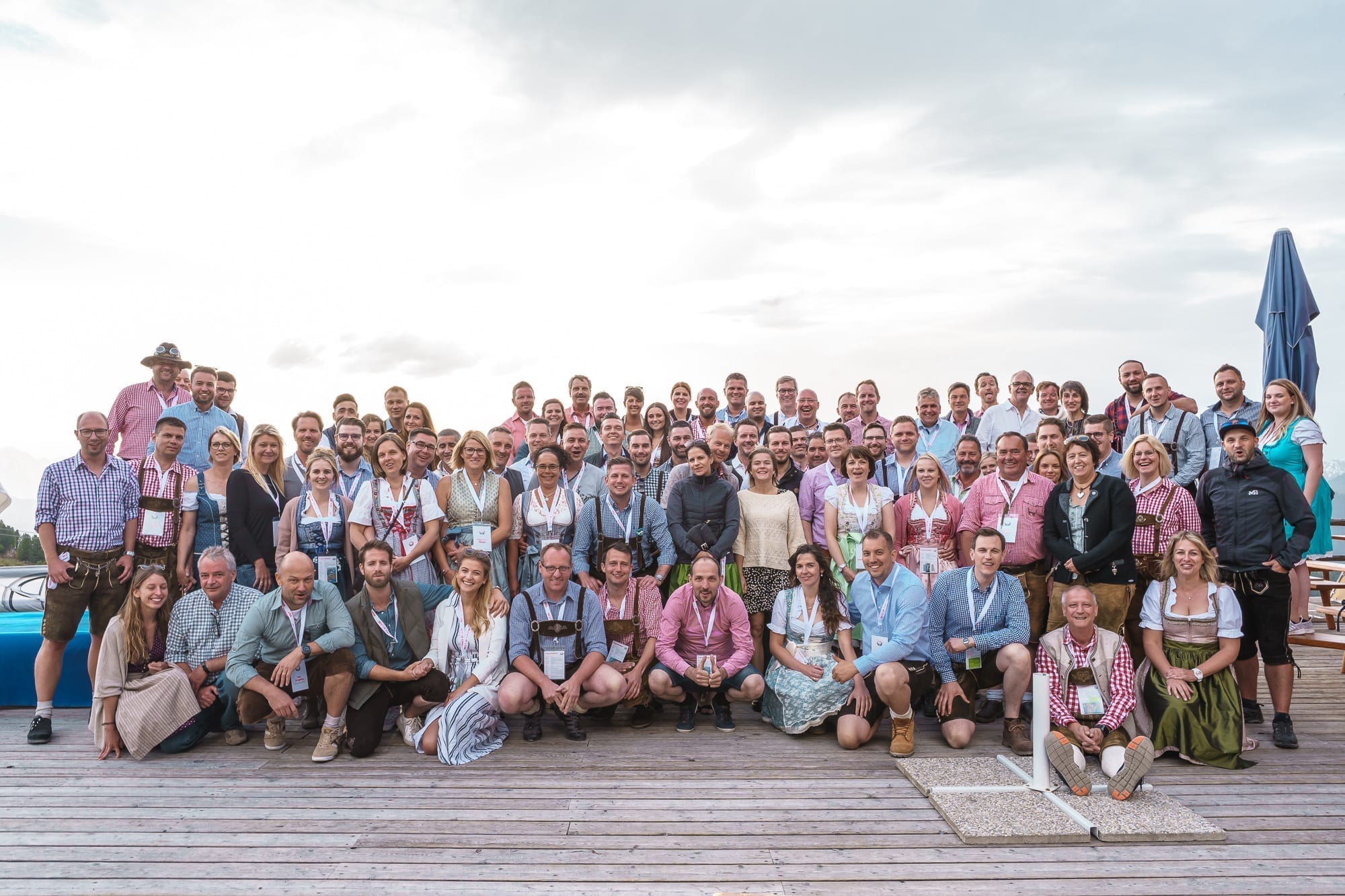 Get the feeling – Toyota Seller Club 2019 in the Ötztal Valley
In June, Toyota invited its 50 best salesmen and their escorts to an exciting, emotional and action-packed weekend in the Ötztal Valley in Austria.
After a welcome drink in the Explorer Hotel Umhausen they went up to the Kühtaile Alm in stylish traditional costume – with the gondola at 2000m altitude.
Close to the sky, the guests were not only greeted by a great view in bright sunshine, but also by a short and exciting business meeting. "First the work, then the pleasure", but not for the escorts, because they could enjoy the spectacular view during a walk or a relaxation session on the alp.
The presentation of the certificates for the particularly good work in 2018 was the starting signal for a grandiose evening. Before the performance of a Schuhplattler group, Tyrolean delicacies waited for all guests. A torch-lit hike followed at the end. So the participants went down into the valley like a stream of flickering flames.
On the second day the smell of action and a lot of fun lay in the air. The rafting tour, burst by the late snow melt, was quickly transferred to a wakeboard session. The rest of the afternoon was free for the guests in the AREA47, the coolest water park in Austria.
In the evening we took the shuttle to Alm Sonnblick in Hochsölden, where our guests were greeted with an "Alpen Hugo" at an altitude of 3,000m after the eventful day and later spoiled with a 3-course menu. A highlight was the following party, which lasted until late into the night.
Before the journey home on Sunday the impressive weekend was concluded with an extensive and relaxed breakfast.
The entire conception, planning and implementation of the incentive was carried out by face to face emotion.