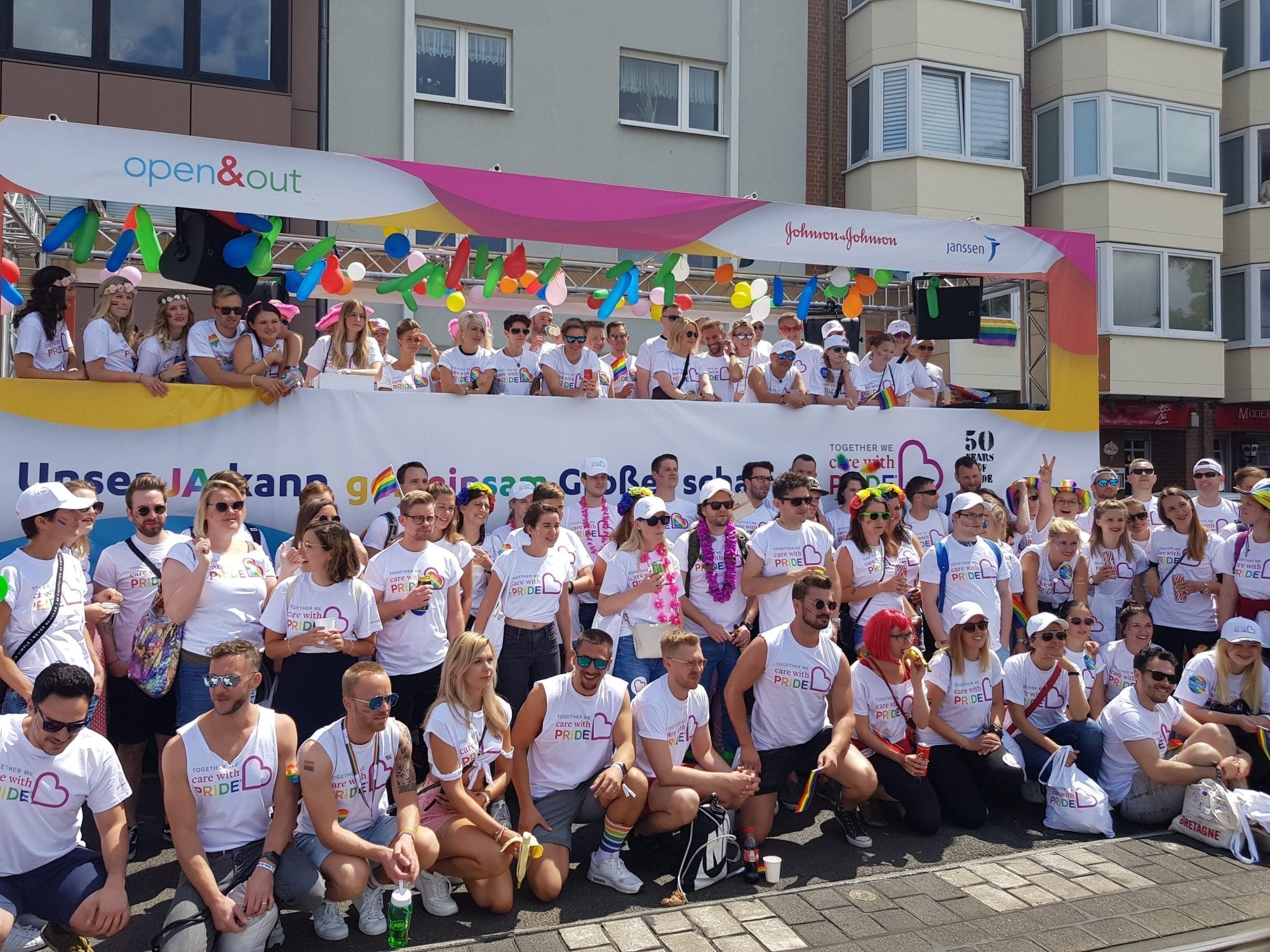 CSD in colourful Cologne – "our YES can create great things together"
On July 7th, 2019 the Open & Out – LGBT employee group of Johnson & Johnson took part for the second time with their own car and a foot group at the Cologne Pride in Cologne.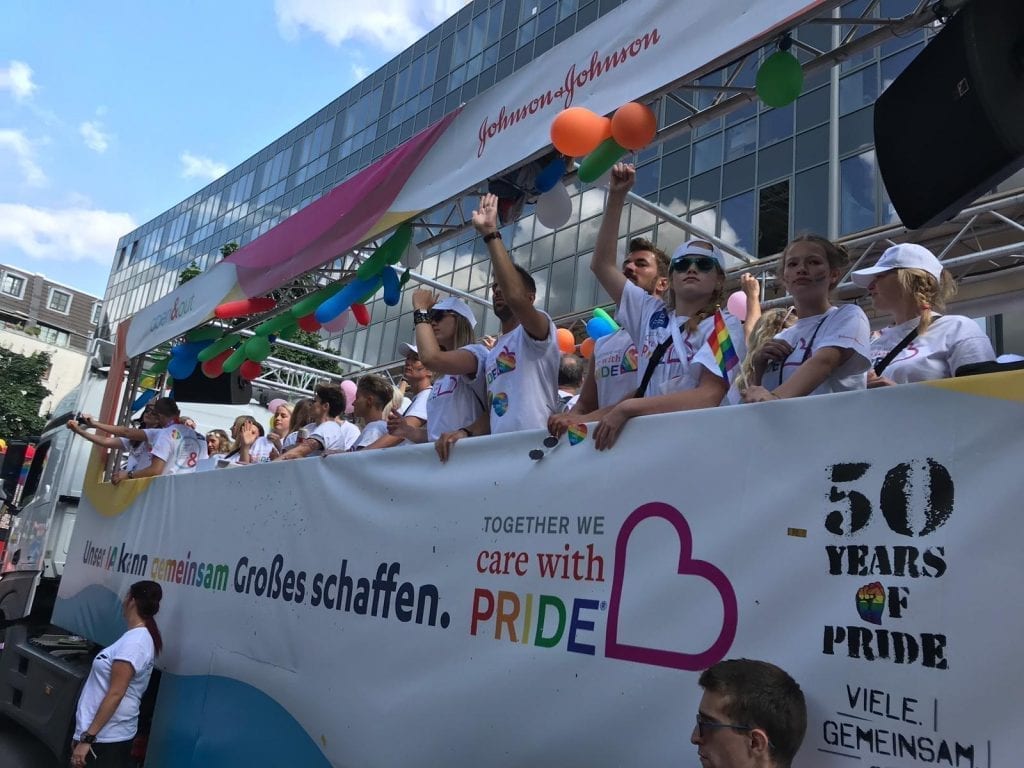 The almost 200 party-goers, including employees, friends and acquaintances, celebrated under the motto: 50 YEARS OF PRIDE – MANY. TOGETHER.STRONG.
Open & Out is a worldwide initiative of Johnson & Johnson. Based on the company credo, the group wants to show how "colorful" and diverse its employees are. The goal is to promote respectful interaction and create an appropriate working environment for all LGBT employees.
The Johnson & Johnson car was an unmistakable expression of this corporate attitude: the motto "Our YES can do great things together" adorned the exterior walls of the company car.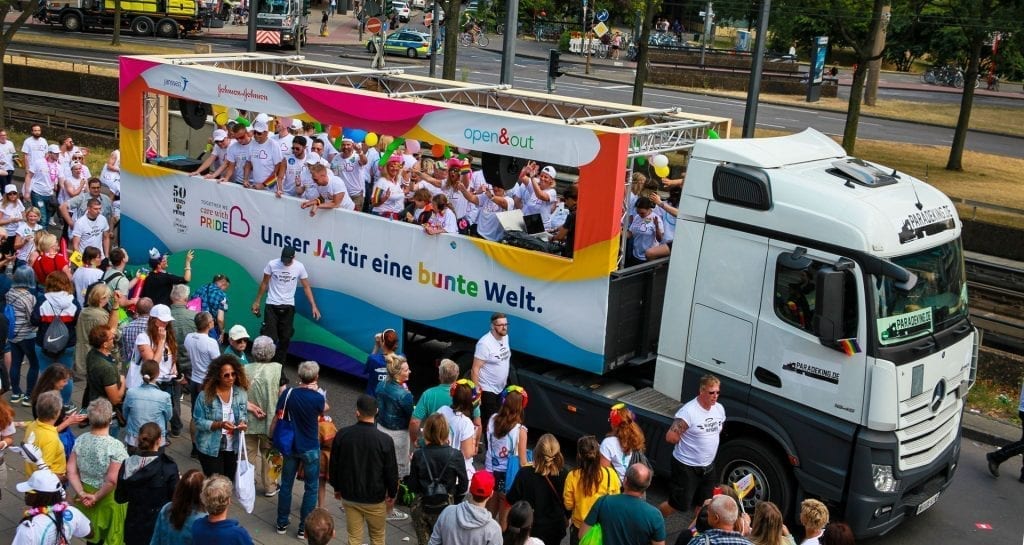 A special highlight was DJ Miss Thunderpussy, who provided the atmosphere on the car and of course the 1.3 million spectators who followed the spectacle from the roadside.
As last year, F2F event was responsible for the design, organisation, coordination and implementation of the car as well as the customer's wishes.