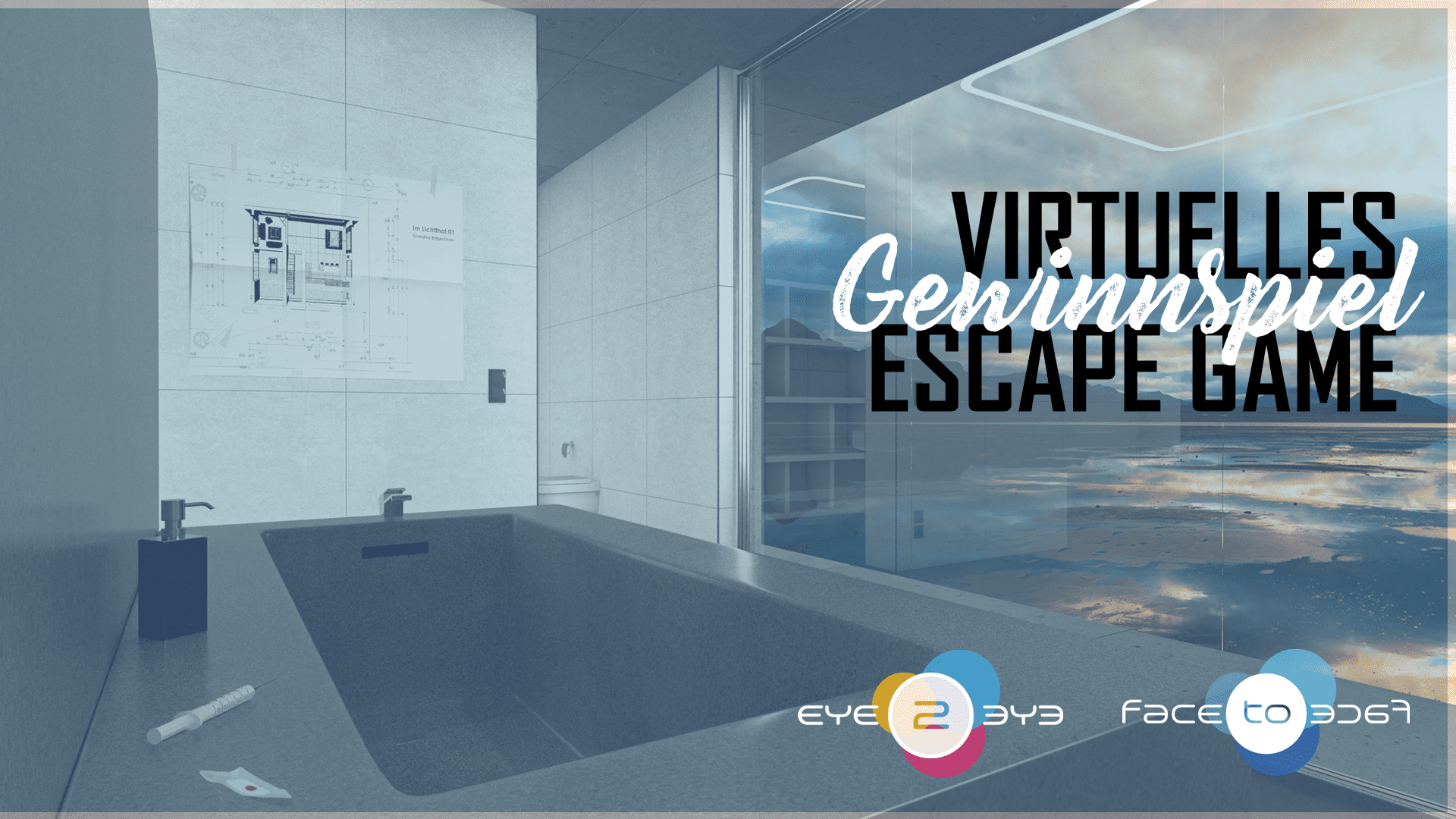 "Forget it." -The virtual Escape Game as a pre-Christmas gift. Take part now and win a ticket!
The bathroom door is locked. There seems to be no way out. Unfortunately, our main character is missing something crucial: memory. As a participant, you can help her (a professional actor who acts as team leader and protagonist) figure out exactly what happened as the voice in her head.
A story full of twists, tricky tasks and mysterious connections awaits you!
Find unusual solutions during this virtual experience. Logical thinking, communication with the other participants and teamwork are absolutely important. You experience our virtual success format together in a team with 14 other winners and try to collect as many points as possible by correctly reconstructing the events.
As a winner, you will receive a ticket to become a participant in this adventure, which you will surely want to share with your colleagues afterwards!
What you need to do is described in the following 3 steps:
Step 1: Write an e-mail to the following address in which you briefly give us permission to contact you about this raffle (e.g. copy the following text: "I hereby give face to face GmbH permission to contact me in the course of this raffle* 2021") to: escape@facetoface-gmbh.de.
Step 2: We will draw the 50 tickets from all qualified entries and get back to you by 11/29/2021 to let you know if you are among the winners and explain the next steps.
Step 3: Experience "Forget it" – the virtual escape game – together with the other winners.
⇒ Conditions of participation – Closing date: 25.11.2021 – 00:00 CET
We look forward to seeing you!
*By participating in the raffle, you consent to the collection and use of your address data. We collect, store and process this personal data for the implementation and processing of the raffle and to notify you in the event of a win. The data will not be passed on to third parties. You can revoke your consent at any time by sending us a message.