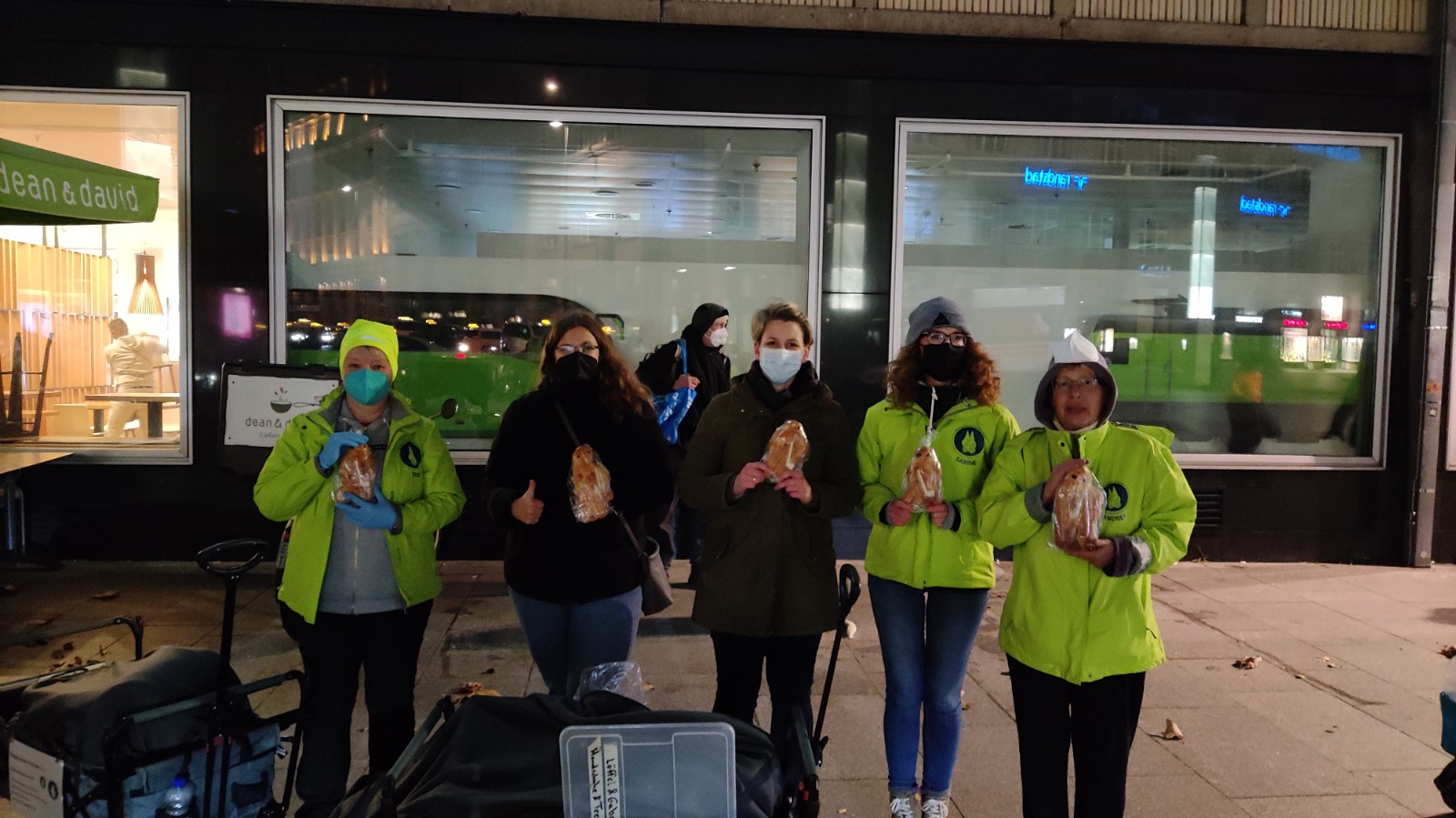 Our Weckmann campaign as a matter of the heart
Who doesn't know it? Company traditions previously taken for granted have changed for all of us in the course of the pandemic.
As early as 2020, it was clear to us that we wanted to maintain our  Weckamann tradition during St. Martin's Day despite the Corona pandemic – just in a different way. That's why this year, together with the volunteers from Helping Hands Cologne e.V., we distributed fresh Weckmänner to the homeless in downtown Cologne. But not only our Weckmänner, but also the message that goes out from St. Martin is a matter of the heart for us. This message is: "Think not only of yourself, but also of others. Help them, be compassionate". And it is more important than ever today, when selfishness, hatred, lack of understanding and exclusion are spreading.
We are happy that we were able to put a smile on the faces of so many homeless people.
Thank you to our hard-working helpers Katharina Arndt (Account Director) and Stephanie Steiger (Senior Project Manager), who helped Helping Hands distribute the baked goods.