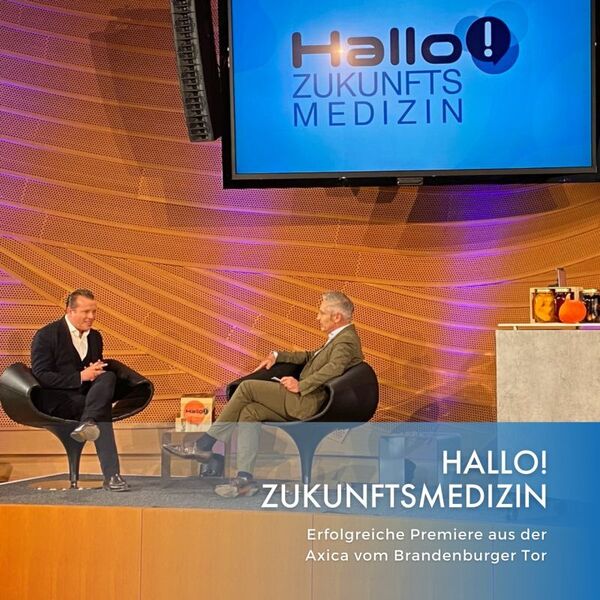 Hallo! Zukunftsmedizin – Successful Premiere from Axica
On October 13, 2021, together with Healthcare Education, we celebrated the successful premiere with audience members from the entire healthcare industry!
We are incredibly proud and look back with enthusiasm on the premiere of our live talk event "Hallo! Zukunftsmedizin". We had the pleasure of accompanying host Gerd Wirtz on an exciting talk with interesting guests and were also provided with tasty insights from the live cooking session.
Our premiere guests Dr. Katarina Braune and Dominik Duscher were able to inspire the viewers with a stimulating discussion and their personal insights.
This is exactly how "Hello! Future Medicine" should be: live, interactive and with its finger on the pulse.
With this successful start, we are very much looking forward to the next event. Already on December 01, 2021, we may invite you to the next digital lunch break. Small sneak preview: One exciting participant is entrepreneur, tech investor and bestselling author Frank Thelen!