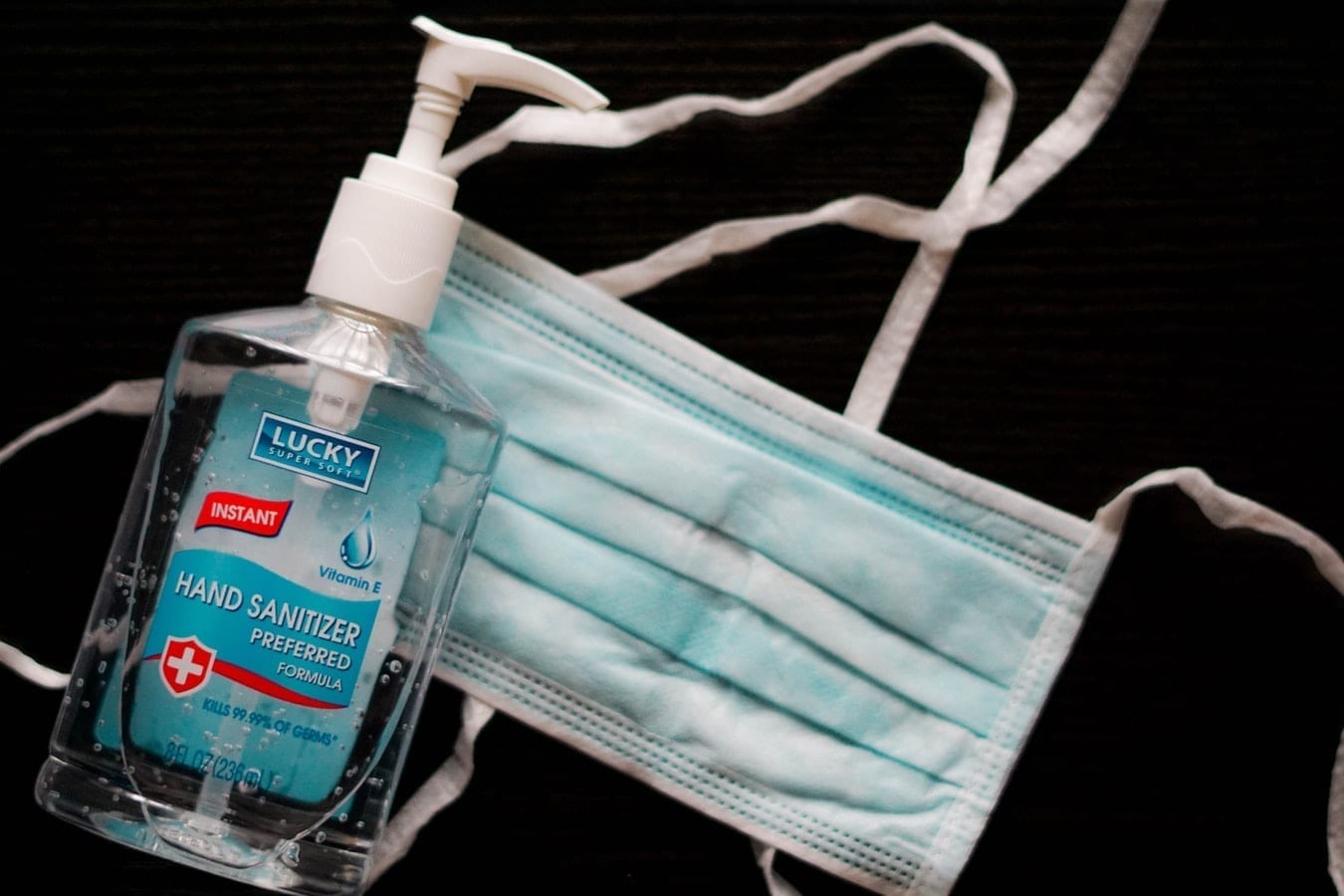 We for you – unstoppable for your safety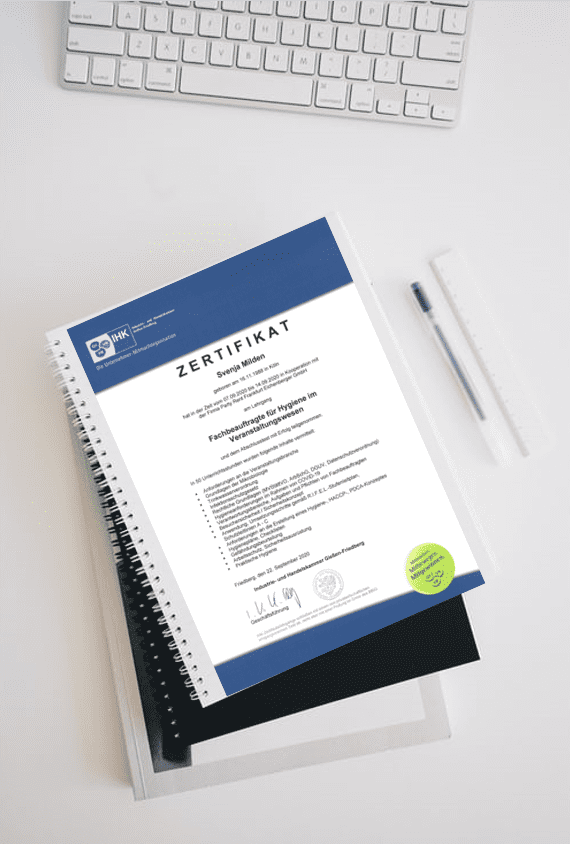 Congratulations!
Svenja Milden has successfully completed the advanced training to become a specialist for hygiene in the event business of the IHK.
The advanced training consisted of 50 lessons with contents such as requirements for the event industry, basics of microbiology, occupational safety, safety equipment, infection protection law and much more.
With our team of hygiene consultants we evaluate all risks and reduce them fundamentally so that your event is infection-proof and feasible.