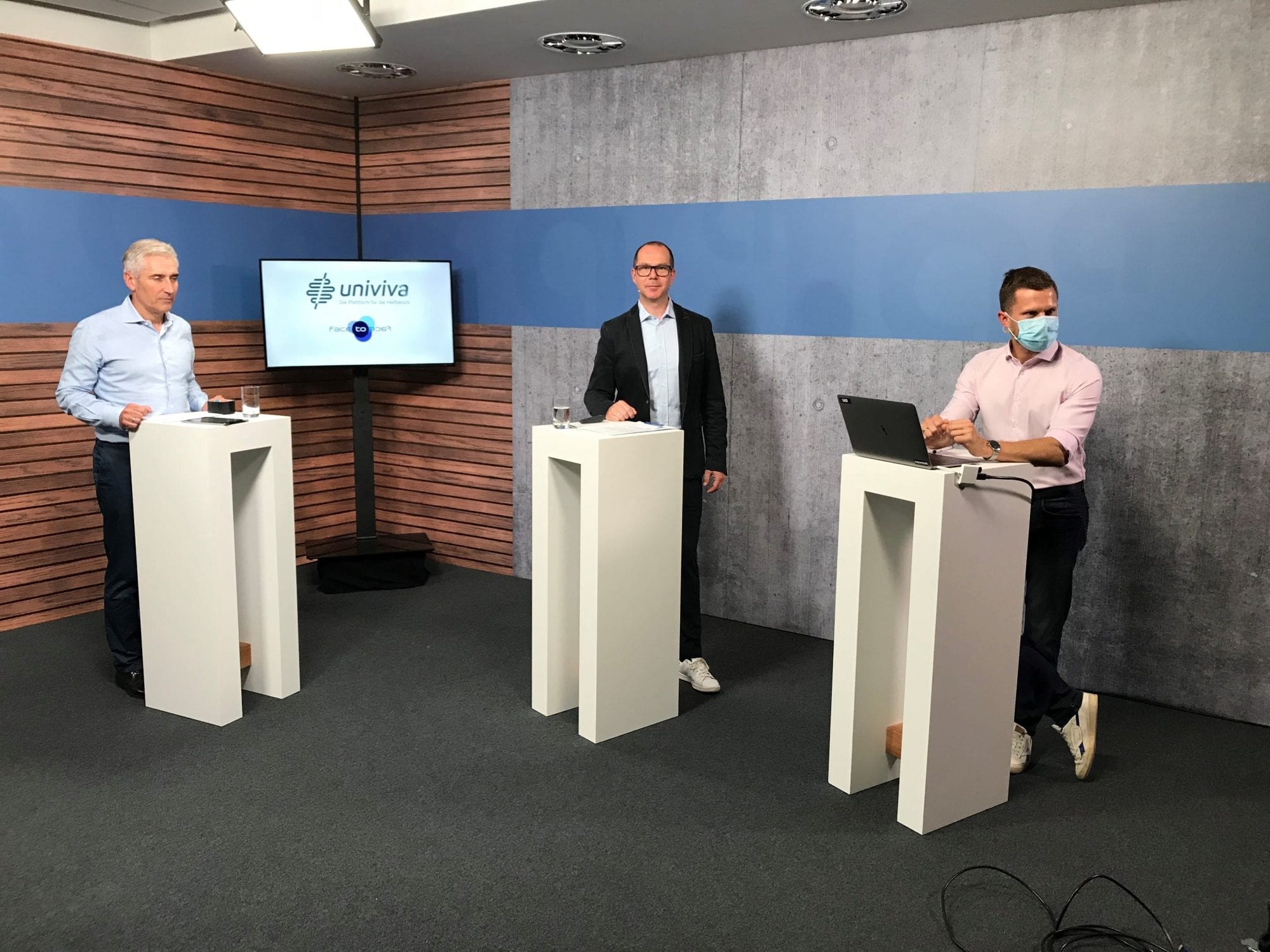 Designing webinars successfully
"Designing webinars successfully" – this was the topic in cooperation with univiva. Almost 100 participants attended the exchange of experiences, which was professionally moderated by Dr. Gerd Wirtz.
We are happy to assist you with words and deeds and are looking forward to the further exchange.
Thanks also to the Deutsche Apotheker- und Ärztebank for the use of the in-house studio.
If you are interested in the entire recording, please click on the link.