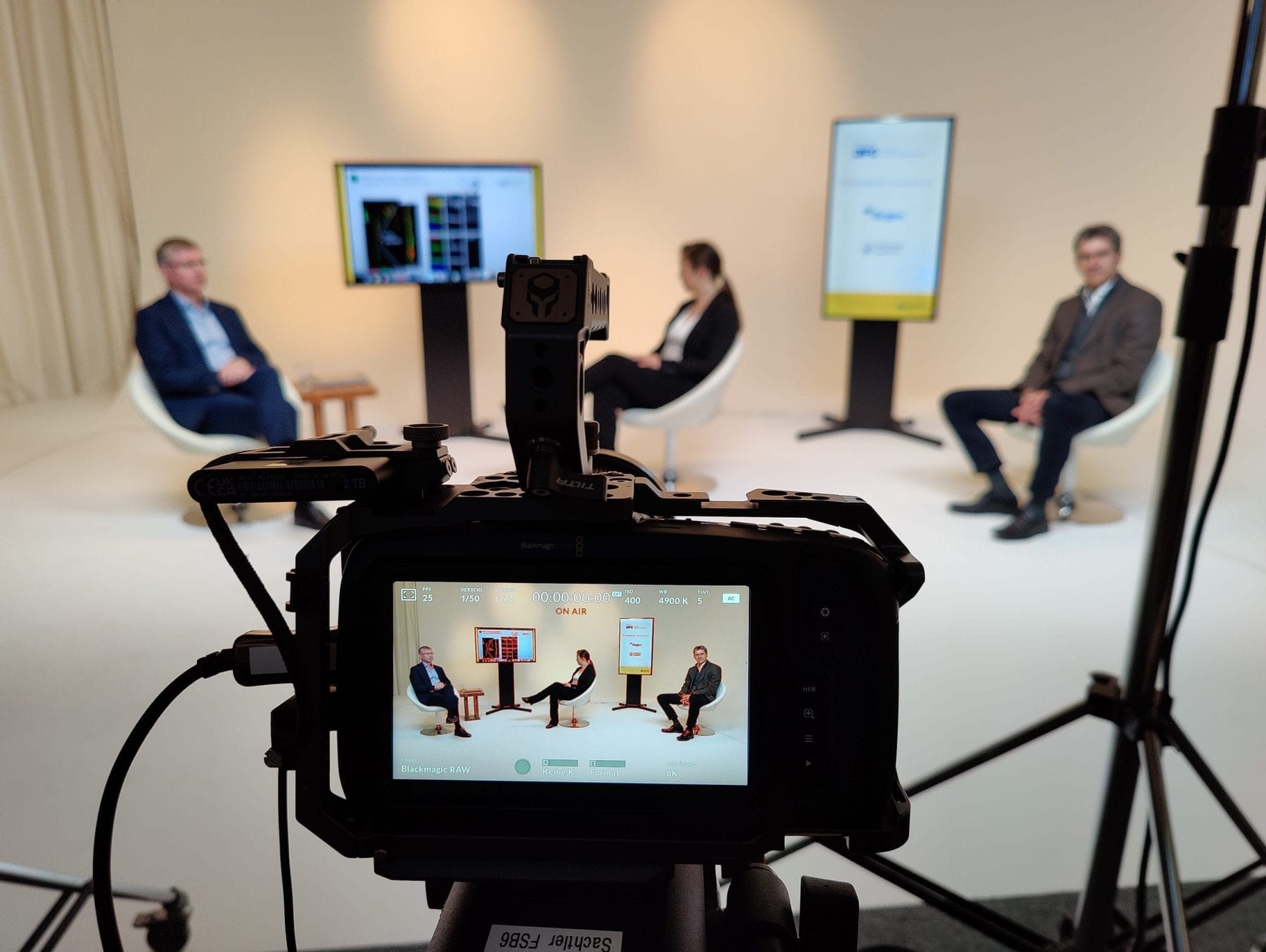 15th PRO RETINA RESEARCH-COLLOQUIUM POTSDAM
Review by Katharina Arndt, Account Director at face to face.
f2f: Katharina, you were project manager at the 15th PRO RETINA RESEARCH-COLLOQUIUM POTSDAM, which we digitally implemented two weeks ago. Who was the organizer and for which target group was the event designed?
Katharina Arndt: The virtual congress was organized by the PRO RETINA Foundation as part of the research funding of the self-help association PRO RETINA Deutschland e. V.. The annual event serves as an exchange on current research topics in the field of retinal degeneration and is primarily aimed at students as well as those conducting research.
f2f: How was the event implemented by face to face?
Katharina Arndt: Three moderators from the organizing committee of PRO RETINA guided live from a studio in Cologne through the event and led the numerous Q&A sessions. The various speakers were connected from all over the world. Many participants had taken the opportunity beforehand to send in aspects or findings of their own work in the form of an abstract. Eight examples were presented as "digital posters" by the respective authors.
All other abstracts could be discussed during two virtual breaks.
f2f: And how was the feedback from the participants?
Katharina Arndt: As always, the participants praised the high professional level of the presentations and the relevance of the topics. Especially the digital coffee break was very well received by the participants and the exchange with the participants was very inspiring.
f2f: Very nice. What made the event a special project for you personally?
Katharina Arndt: The project was a matter of the heart for me. I was diagnosed with cone-rod dystrophy in 2011 and, as a person affected, I came into contact with PRO RETINA for the first time. The commitment of the association for the patients and especially for research is impressive. The commitment of PRO RETINA and the researchers at the Potsdam Meeting give me hope that there will be new promising therapeutic approaches in the future.
f2f: Thank you very much for your short report and especially for your personal words!