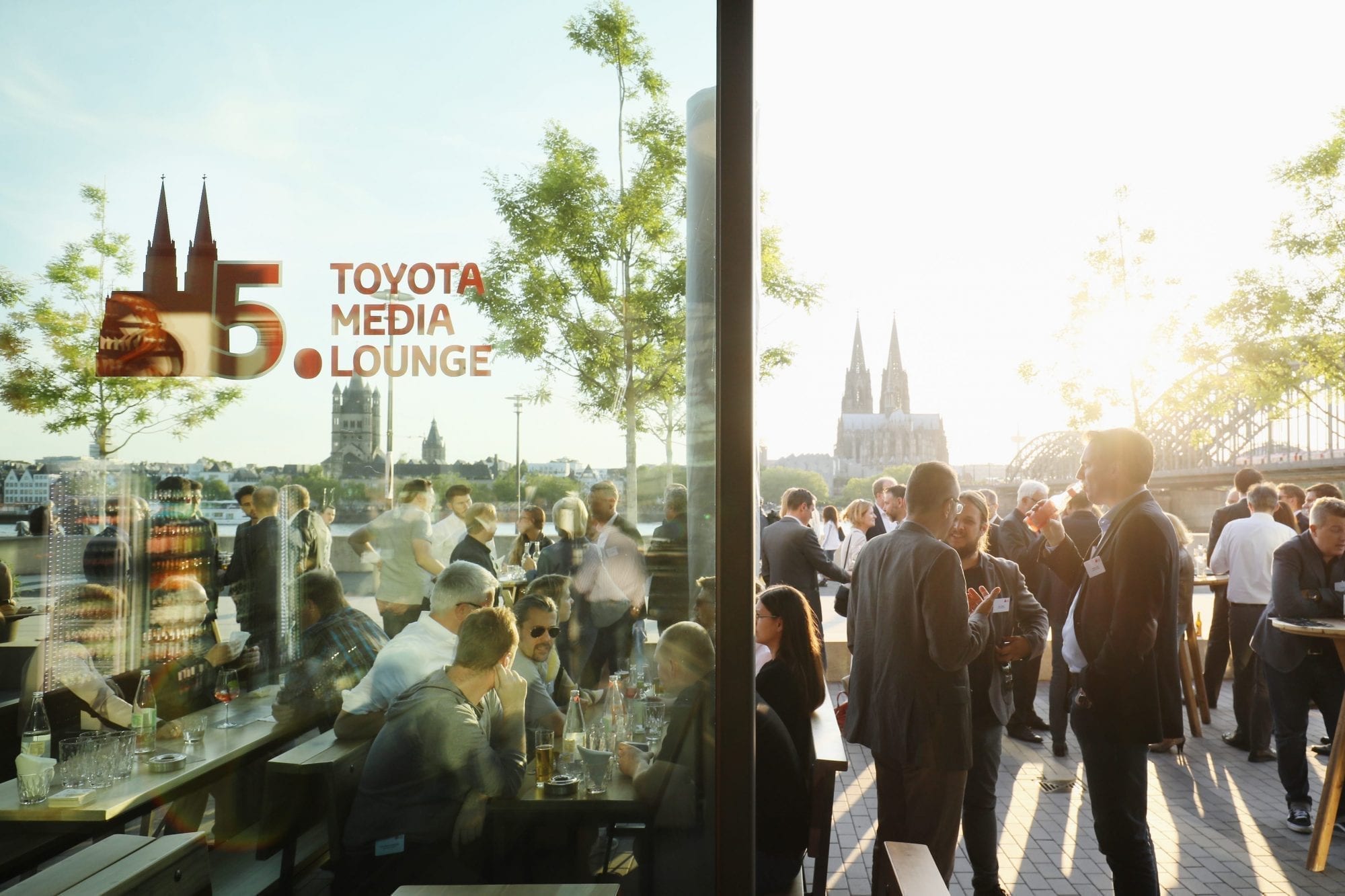 face to face emotion presents the "Toyota Media Lounge"
Cologne, May 2019. Yesterday evening the fifth edition of the popular "Toyota Media Lounge" took place in the "Sticky Fingers", one of the two new locations of the Hyatt Regency Hotel Cologne. More than 120 guests from the media, automotive and business sectors used the network evening for intensive exchange.
The focus of the discussions and the greeting by Alain Uyttenhoven, President of Toyota Deutchland GmbH, was primarily on four vehicle models, which Toyota presented on site.
The entire conception, planning and implementation of the event was in the hands of face to face emotion. At the beginning of the year the preparation and coordination with Toyota Deutschland GmbH had begun. Daniel Halama, Director Events & Hospitality, was absolutely satisfied after the event: "The response of both the guests and our customer was very positive. The main focus was on relationship building and effectively using this event as a B2B platform".
The customer's conclusion was also satisfied. Thomas Schalberger, General Manager Public Relations Toyota & Lexus, from Toyota Deutschland GmbH: "By holding this event in Cologne, we want to demonstrate our commitment to this location. In addition to communicating facts about our product innovations, we also want to strengthen our contacts in the region".
For face to face emotion it was the first time that the agency was able to implement this important industry event. Daniel Halama: "With the Toyota Media Lounge we could successfully prove our profound knowledge in the realisation of such events. It was important to us that we could make the brand core an emotional experience."